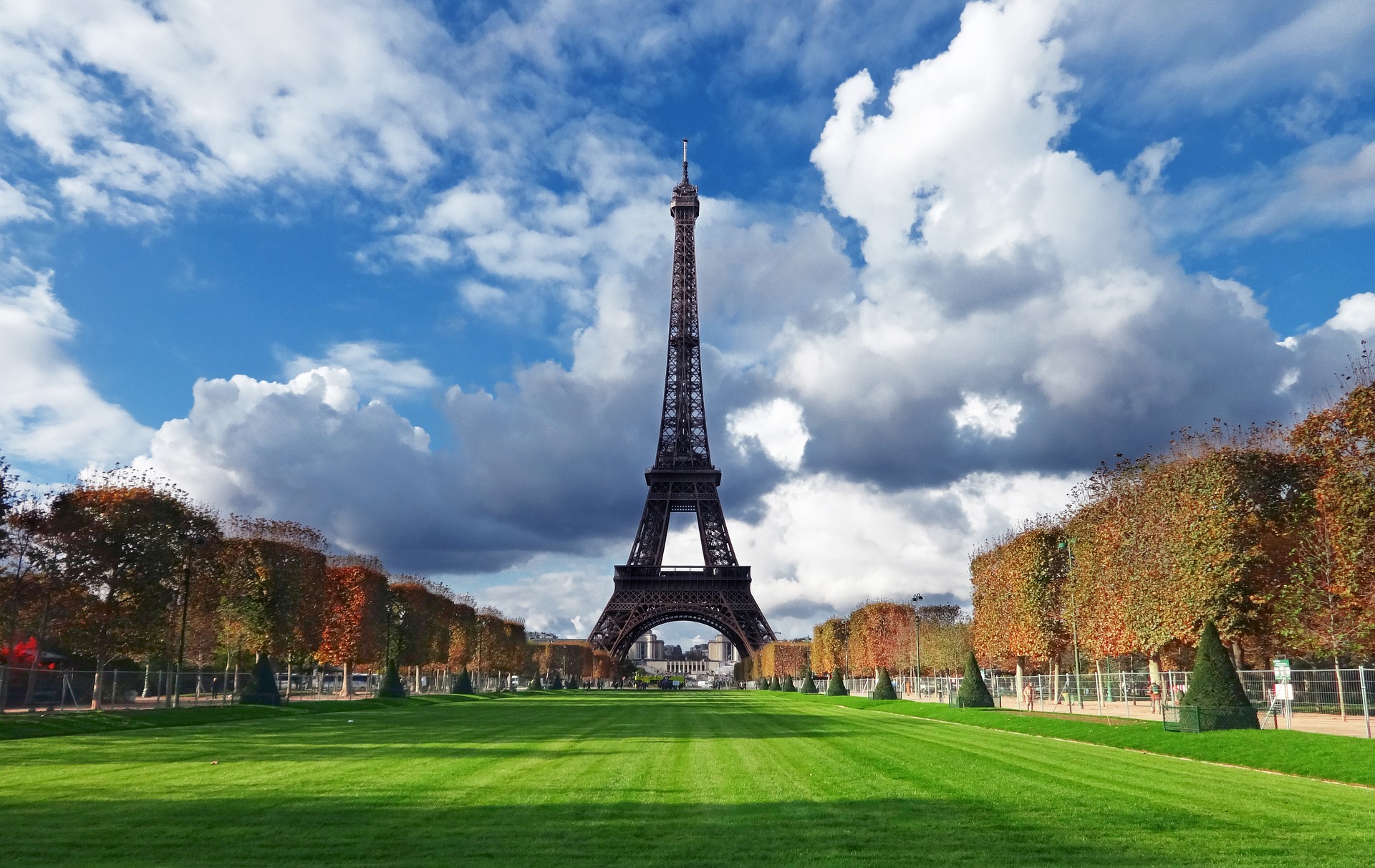 How to get from Paris Airport to Eiffel Tower
These facts about the Eiffel Tower are important when you are planning a trip to the Eiffel Tower in Paris. Eiffel is an icon of Paris. It stands on the Paris sky as a crown. If anyone thinks about Paris, the Eiffel is top on their mind on the moment. So, what more words to say about how important the Eiffel Tower is to Paris? In this article We discuss about Eiffel tower tickets, opening hours, airport transfer and taxi fares from Paris Airport to Eiffel Tower.
The 340-meter (1063-foot) Eiffel Tower was built from 1887 to 1889 and has become a global cultural icon. And the Eiffel tower is popular as the most visited monument in the world. Annually, nearest 10 million people visit Eiffel tower.
Where is the Eiffel tower?
The Eiffel tower is located on the champ de mars at 5 Avenue, Anatole France, 75007 Paris, France. And this iconic place can be spotted from a distance and it is easily identifiable. When you enter to the city of Paris, look around you, then you will see the Eiffel.
Eiffel tower tickets
It is recommended that you buy tickets online before you go to Paris, as the price of the online tickets is the same as the general ticket. It will save your time. You can get tickets to reach the top or just 2nd floor. Tickets are absolutely free for all children under the age of 4.
Visit Eiffel tower's website for more about tickets and reserve them online.
Opening hours of Eiffel tower
The Eiffel Tower is open every day. But the exact start and finish schedule for that is as follows.
14th June to 31st of august-9 am to 12.45 am (Last ascent before midnight with both lift and stair and before 11 pm to the top by lift)
The rest of the year – 9.30 am to 11.45 pm by lift (Last ascent before 11 pm and before 10.30 pm to the top) 9.30 pm to 6.30 pm by stair (Last ascent before 6 pm.)
But all the above schedules can be changed without notice. Due to inclement weather and crowds, schedules change.
Transfers from Paris Airport to Eiffel Tower
There are three major international airports in Paris : Charles de Gaulle, Orly and Beauvais Airport. You can use buses, trains or taxis to get to Eiffel from the airport.
It is better to use a taxi to visit the tower because public transport service based on Paris metropolitan area doesn't serve via Eiffel area. If you choose public transport for your journey, you have some distance to walk for at least 10 or 20 minutes. But if you use a taxi you can go to the Eiffel Tower entrance.
You can easily find a meter taxi or private taxi near the airport to get to Eiffel. Meter taxis charge a kilometer and private taxis charge a flat rate.
CDG airport to Eiffel tower
Charles de Gaulle airport (CDG) is the main international airport in Paris. The road distance from CDG to Eiffel tower is 35.4 km.
There are direct buses between Charles de Gaulle Airport and the Eiffel Tower but no direct trains. It takes about 50 minutes to get from the airport to the tower by bus. Bus ticket cost 6€ – 9€ per head. The train takes about 1 hour and 10 minutes including the transfer time. Train ticket cost 12€ – 13€ per head.
Taxis are the fastest way to reach the Eiffel Tower from Charles de Gaulle Airport. It only takes 30 minutes and costs 60€ (per 3 passengers) to upper.
Orly airport to Eiffel tower
Orly Airport is the second international airport in Paris, and many visit Eiffel via Orly Airport because it is the closest airport to the Eiffel. The road distance from Orly Airport to the tower is 17.4 km.
There is a direct bus ride between Orly and the Eiffel Tower every 30 minutes and it takes about 45 minutes. But there is no direct train. However, if you are traveling by train, it will take about 50 minutes, including the transfer time.
Taking a taxi is the fastest way to get from Orly airport to the Eiffel tower and it takes about 20 minutes. Taxi cost is 60€ (per 3 passengers) to upper.
Beauvais airport to Eiffel tower
Beauvais Tille airport (the airport of Beauvais, also known as BVA) popular as Paris airport for budget airlines. This is the airport with the most distance to the tower compared to CDG and Orly airport. The road distance between Beauvais airport and the Eiffel tower is 87.2 kilometers.
There is no direct train or direct bus operates between Beauvais airport and Eiffel tower. Generally, bus takes about 1 hour and 40 minutes while train takes 2 hour and 50 minutes. However taxi takes about 1 hour and costs 115€ (per 3 passengers) to upper.
Public transportation (Bus & Train) is not recommended to get from Beauvais airport to Eiffel tower. Getting a taxi is the fastest way and is recommended.
Use the calculator below to get the latest taxi fares to move anywhere in Paris.
You are free to book your taxi with Piyocab. There is no risk because you do not need to pay in advance, and you can change or cancel your reservation anytime you change your mind. We transfer from any Paris Airport to Eiffel Tower.
With the Piyocab you get these things.
Free baby seats and booster seats
No waiting charges on flight or train delays
Free bookings
Reasonable competitive flat rates
24/7 Customer service
Experienced drivers who speak both French and English
Discount for large groups
Modern comfortable vehicles (vans and minivans)
Sounds good? Place your booking free online.
We hope that all of the things we discussed above will help you plan your next trip to Eiffel. Don't forget to share this article with your friends and relatives.