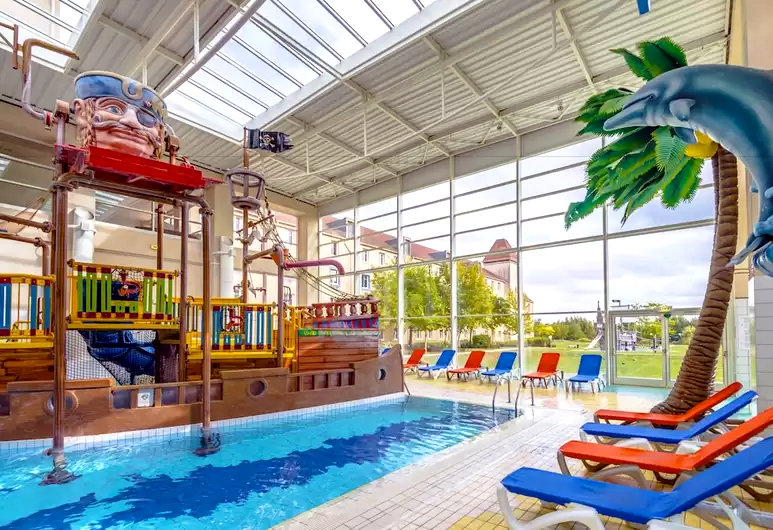 Transfers from Orly Airport to Hotel Explorers
Hotel Explorer is one of the most visited hotels by tourists who visit Disneyland, Paris and seek accommodation. This three star hotel known as 'Algonquin's Explorers Hotel' is situated just 10 minutes away from the Disney Parks. Do not worry. It offers free shuttle bus ride service from the hotel to the parks. The hotel offers many amenities such as swimming pools, fitness centre, shuttle bus service and free WiFi. Alongside these basic facilities, the hotel architecture will never cease to amaze you with its modern touch in the historical context. It is completely themed to match adventurous minds. Therefore, this place is great accommodation for all the kids and for the kids in your hearts.
Same as the hotel, choosing the airport for your arrival and departure is of the same importance. When you choose a bad airport which is not that much accessible paying attention only to the price and availability, you will get a bad first impression about the trip and it will remain. So, people look into factors such as price of the air tickets, availability and also the accessibility of the airport. When considering all that, Orly Airport is one of the best choices.
And by any chance, if your accommodation choice is Explorer Hotel and your landing airport is Orly, here are the available methods for your journey from the airport to the hotel.
Taxi or private shuttle
Shared shuttle
Bus
Train
Even though all these methods are available, not everyone is suitable. The best choice differs from person to person due to their likes and dislikes. So, look into how your journey is going to be  by reading our recommendations and choose what's best for you.
Taking the Taxi or Private Shuttle
You are probably travelling with a bunch or couple of kids, waiting eagerly to meet their dream friend, Mickey Mouse or Aurora. So, if you don't want to take any risk of any kind, taxis and private shuttles are the way to go. These shuttles have been famous among tourists in a lot of countries. In France also they started using this method and it has been successful ever since. Normally a taxi is suitable for about 4 people and shuttles take about 12 people and even more depending on the size of the vehicle. Most of the services can be booked prior to the trip via the internet. So, if you book one, you have nothing to worry about. The costs are normally charged per group depending on the number of the people. It will probably be from $65 to $80. And the best thing is, the payment is also really flexible. The journey will take only about 45 minutes and it is one of the fastest methods of travel available from the airport to the hotel. Even though it is a bit more expensive than others, this is simply the best method available.
These are the pros of taking a taxi from Orly airport to Hotel Explorers
This is the fastest option you have
24/7 availability
Tour will be comfortable than other transport methods
You can go to the doorstep of your hotel
No need to worry of your luggage
There is one disadvantage
This will not be the cheapest option if you travel with less than 3 people
Taking the Shared Shuttle
This can be considered an alternative for taxis and private shuttles. These operate similar to shuttles and also somewhat similar to buses. The thing is these are not guaranteed to be available for online booking. This is because only some services provide that advantage. There are some famous services such as Magical Shuttle Bus service operating. But also the availability is at risk. Most of them operate from 8 in the morning to 8 in the night. So, if you arrive earlier or later, you might be in trouble because some of the services cannot be booked online or by any other method prior to the trip. This is a bit cheaper though. But might take a bit longer because it will not take alternative rules like a taxi or a private shuttle. But safely, this is the second best option available.
These are the reasons to choose a shared shuttle
No need to worry of your luggage
It takes you to the doorstep of your hotel
It will be cheaper than a private taxi if you travel with less than 3 people
And these are the reasons to not choose
It will take a long time (including waiting time)
Time of the tour depends on the passengers
Tour is not private, you travel with strangers
Taking the Bus
The Parisian bus service is one of the best in the world. Also the routes are known to be scenic and of cultural value. This is because these buses operate along routes with ancient and modern cultural and architectural artefacts. And when you use a bus for travelling inside Paris, it is like a mini sightseeing tour for a really low price. But there is a question as to whether it is suitable for a journey from an airport to a hotel with small kids and large luggage. The problem is the availability of buses. They operate from 8 in the morning to 8 in the night like the shared shuttles. Also there are no direct buses. You will have to change and even use the metro in between. So, taking the bus might surely be tiresome and hard when you are travelling from the airport to the hotel. But, if you feel like seeing some of Paris before you leave France, do not be afraid to use the bus. It is the cheapest and finest when it comes to that purpose.
There is one advantage of taking the Bus
It's cheaper than private transport methods
These are the disadvantages
It will take a long time
You can't get to near the hotel by bus
You may also have to carry luggage
This is not so comfortable
Taking the Train
Parisian trains are also the same as the buses. Very scenic routes and cheap prices. Also the kids will love the journey which will take about two hours. Yes, two hours from the train when you can actually travel in 45 minutes. So, despite the beautiful element of the journey, think of whether you will want to spend two tired hours after a long airplane journey with big luggage and kids who are also tired of the journey. So, that is one of the reasons for using the train being a not-so-good idea to do in this context. But the price is really low. It will cost only $18 – $21, depending on the age of the travellers and the train operators.
There is an advantage of taking a train
It's cheaper than other options
There are some disadvantage
It will take a long time than a taxi
You can't get to near the hotel by train
This is not so comfortable, especially if you travel with kids
You have to worry of your luggage
Conclusion
So, after reading all the above information, you may now have come to a decision. We remind you again to pay attention to all the minute details and requirements of you and your travel buddies before booking such a journey. So choose what is best for you.
Have a safe journey!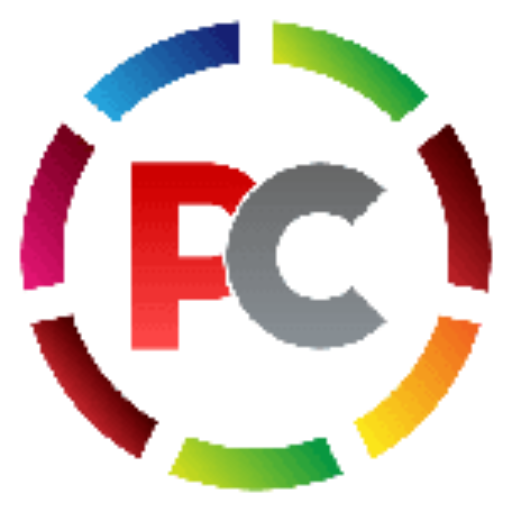 Editorial Staff at Piyo Cab have experience in France transportation.