Transfers from Charles De Gaulle Airport to Hotel Disneyland
Hotel Disneyland is a five star hotel with one of the closest walking distances to the parks. It is only five minutes! You can literally see the park from the hotel. The hotel is inspired by Victorian architecture which has been able to give it a grand look. You can also stand a chance to discover some extra magic at the hotel depending on the availability according to your date of visit. Who knows? You might get lucky. This article will help you find the best way to transfer from Charles De Gaulle Airport to Hotel Disneyland
People who land at Charles De Gaulle do so for a variety of reasons. Some choose is in accordance with the availability. Others find it easier due to its location. However, there are a number of people who choose it as their airport when they come to visit Disneyland. But you have to get down from the airport and get a separate ride to reach the hotel. There are some available modes of transportation.
Taxi or a private shuttle
Shared shuttle
Going by bus
Taking the train
Each of these methods have their own advantages and disadvantages. People who are new to Paris, France might not know them well. So, here we have looked into important facts about each method such as price, availability, convenience and made it easier for you to make a choice.
Taking Taxi or a private shuttle to transfer from Charles De Gaulle airport to Hotel Disneyland.
There are several taxi services and private shuttle services operating from Charles De Gaulle to Disney hotels such as Hotel Disneyland. These services can be recommended as the best option to travel from Charles De Gaulle airport to Hotel Disneyland because of a number of reasons.
First of all, these services are available almost 24/7 all around the year. They can be pre-booked so they are there at the airport on the time of your arrival. They do not stop in the middle of the route unless you want to. So you won't waste any additional time from all the fun you're going to have.
They have the full privacy. You can book these vehicles for you and your travel buddies, so no strangers. The drivers are fluent in English and French in most of the cases, making it more convenient to converse. They will not drop you halfway, you can go to the hotel itself. And no transfers in between. Prices may vary from $60 to upper depending on the number of passengers and the journey takes about 30 minutes.
Use the below calculator to get the latest taxi fares
There are many pros of taxi or private shuttle
It takes only 30 minute for the total journey
No need to worry of your luggage
This is comfortable than other options
You can get to hotel doorstep
The only one con is
This is not the cheapest option you have if you travel with less than 3 people.
Shared shuttle from CDG airport to Hotel Disneyland.
Shared shuttles are another famous method of transportation from airports to hotels which is almost the same as a private shuttle but no privacy. You will have the same benefits but will have to share the journey with an unknown stranger and you will lose your chance to take a break in privacy. They normally carry around 12 people per shuttle and also charges per head. Their availability cannot be guaranteed though.
These are the pros of a shared shuttle service
It's comfortable than a bus or train
You can get to the hotel doorstep
No need to worry of your luggage
And these are the cons
Time of the tour depends on the passengers
It will take longer than a taxi
Trip is not private, you travel with strangers
Taking the bus from CDG airport to Hotel Disneyland
Local buses are not that much of a good choice to take you to Hotel Disneyland from Charles De Gaulle. It is because they most often do not have direct buses and even if there were, the journey takes an unnecessary long time with all the stops.
Instead there is a separate service called Magical Shuttle which can provide you the service. It operates from Terminal 2F in CDG. They have buses from 9am in the morning till about 10pm at night. But the service is very busy because there are a large number of passengers using it to reach Disney hotels.
The issue with this is that you will have to bear the lack of privacy and the journey will take about hectic 1 hour. They charge per person and the prices are most probably around $23 for adults and $10 for kids. But we recommend you that you don't choose this service unless any other mode is not available. Because it will be a tiresome journey with some unknown people after a long flight.
There is one pro of bus
This can be cheaper if you travel with less than 3 people
These are the cons of bus
Journey takes approximately 1 hour
This is not comfortable with your kids and luggage
You need to worry of your luggage
Taking the Train from Charles de Gaulle Airport
You can catch the suburban RER or the TGV network to use the Parisian train network to get from Charles De Gaulle to Hotel Disneyland. Your destination will be Marne-la-vallee station.
You can take the hotel shuttle bus service to get from that Marne-la-vallee station to the hotel. If you choose the RER train, you have to get the RER B and then transfer to the RER A at Chatelet Les Halles. These trains depart from Charles De Gaulle every 15-20 minutes and the journey takes about 1 hour and 30 minutes with the transfers.
There is the other TGV service which does not offer a frequent departure time. It is normally available between 4am in the morning and midnight. The duration varies on the number of stops, speed of the train and the operator.
The price is about $10 for an adult and $7 for a child in the RER service. In TGV adult single tickets are priced between $24-41 and children' ticket depends on the operator. The train is a cheap option but has its drawbacks. You will have to change from one train to another. It will be unpleasant with all your luggage and little ones travelling with you. Besides, it will be a disaster if you don't catch the correct train.
These are the advantages of taking a train from Charles De Gaulle Airport to Hotel Disneyland
It's cheaper than a taxi or shuttle (with RER)
It's fast (with TGV)
There are some disadvantages
This will cost than a bus (with TGV)
You need to worry of luggage
You need to get another vehicle to get from train station to hotel
Conclusion
After reading all this, you might as well have come to a decision. Anyways, we personally recommend you to take a taxi or a private shuttle to avoid disappointments. But our readers may have different opinions, so the choice is alway open to the passenger. You may pay attention to your personal preferences (sightseeing etc.) and choose what fits you the best.
Have a safe and happy journey!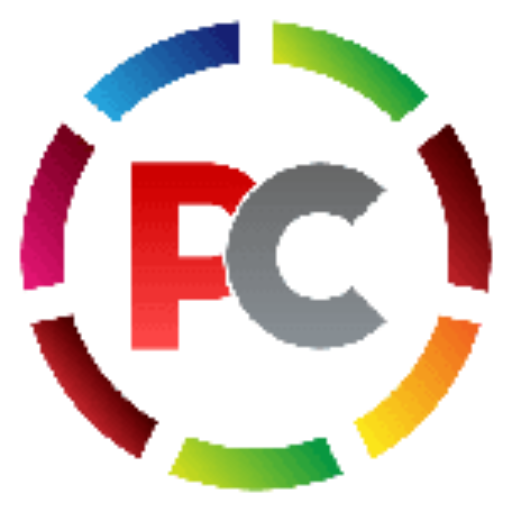 Editorial Staff at Piyo Cab have experience in France transportation.