Transfers from Charles De Gaulle Airport to Vienna House Dream Castle Hotel
This article contains the pros and cons of Using Taxi, Shuttle, Bus & Train to get from CDG to Vienna House Dream Castle Hotel. These tips will be helpful to plan your next trip to Disneyland Paris
Vienna House Dream Castle Hotel is one of the best hotels you can find to get accommodation while you are visiting Disneyland, Paris. The hotel is a 4 star and is situated only a few minutes away from the Disney Parks. The hotel has a free shuttle bus service to the parks as well. The amazing place has "The Dream Castle Spa' where you can get relaxed, indoor and outdoor play areas for children, a heated indoor pool, a Disney boutique and a video game arcade.
People who get down from Charles De Gaulle to visit Disneyland and if they are spending their nights at the Dream Castle Hotel, there are a few ways to get from the airport to the hotel.
Taking a bus
Catching a train
Taking a Taxi or a Private Shuttle
Taking a shared shuttle
Each of these methods have their positives and drawbacks with regard to the price, seating, time duration and most importantly availability and convenience. We have tried to bring them all together here to help the visitors make a more sensible choice than they would do without guidance.
Taking the bus from CDG airport to Hotel Dream Castle
There are buses available near the CDG to take you to your destination. It normally operates from 8.00 in the morning until midnight and the journey takes approximately 1 hour or so. However, this is still a public transportation mode, meaning all the people in the vehicle are not essentially going to the same destination.
Sometimes you will have to change from one bus to another due to the lack of a direct bus. All this hassle with the luggage and other members of the group, especially small kids, will not give you a pleasant experience. But the ride is comparatively cheap (around $18) than the other modes. Even so, we advise you to consider your comfort as well.
There is one pro of a bus
This is cheap than other options
These are the cons of taking a bus
Journey takes approximately 1 hour
This is not comfortable with your kids and luggage
You need to worry of your luggage
Taking the train from Charles De Gaulle to Hotel Dream Castle
The RER and the TGV are available from CDG to Hotel Dream Castle. The train is faster than the bus journey. TGV takes only about 8 – 10 minutes to get you to the hotel. But the problem is you will have to take the bus to the train station. That journey will take some time as well and there will be a lot of luggage loading and unloading which will be hectic for sure.
When you are after a long plane journey you will surely be tired and there will be no mood to carry your luggage from the airport in to a bus and then unload them again and then get into the train. And you will have to wait until the bus which takes you to the train which is normally a 10 – 20 minute wait. Taking the TGV is a bit expensive whereas the RER is a bit less expensive. RER costs around $16, almost the same as the bus but the TGV costs around $30.
These are the advantages of taking a train
It's cheaper than a taxi or shuttle (with RER)
It's fast (with TGV)
There are some disadvantages
This will cost than a bus (with TGV)
You need to worry of luggage
You need to get another vehicle to get from train station to hotel
Taking a Taxi or a Private Shuttle from CDG to Vienna house Dream Castle Hotel
As in most of the cases, a taxi or a private shuttle is the most advised method of transportation in this transfer as well. Normally, when you use public travelling for a transfer from the airport to the hotel, it will always be troublesome because of all the luggage. And more relevantly, people who come to visit Disney Parks often come with their small kids. They will not be good travel companions if you are using a train or bus because of the transfers and all.
If you are taking a taxi, it is most suitable for a couple or small family or even for a small group of friends. Private shuttles are very handy when it comes to large families or large friend groups. However, the Piyocab taxi can be used for large families and small groups at the same fixed price. The pre-booked services normally costs from $60 to upper depending on the number of passengers. And the ride will take about half an hour (30 minutes or so).
Use the below calculator to get taxi fares
There are many pros of a taxi or private shuttle from CDG to Vienna House Dream Castle Hotel
It takes only 30 minute for the total journey
No need to worry of your luggage
This is comfortable than other options
You can get to hotel doorstep
The only one con is
This is not the cheapest option you have
Taking a shared shuttle from Charles De Gaulle to Vienna house Hotel Dream Castle
Shared shuttles are also a famous mode of getting to places in Paris. And it is also available from CDG to Dream Castle Hotel. There are some mild differences between a private shuttle and a shared shuttle. In a private shuttle you have the complete freedom to choose who you travel with. That way, you would not have to share your ride with random strangers. But in a shared shuttle, you are required to share the journey with some other people who are not from your travel group.
And again in private shuttles, they pick you up from the airport and go straight to the hotel. But in a shared shuttle there will be passengers who will be getting down from other destinations as well and you will have to tolerate it. Other than that, it is pretty much the same as a private shuttle. Also, the price is normally calculated per head like in a mode of public transport which will cost around $75.
These are the pros of a shared shuttle service
It's comfortable than a bus or train
It can be cheaper than a private shuttle or a taxi
No need to worry of your luggage
And these are the cons
Time of the tour depends on the passengers
It will take longer than a taxi
Trip is not private, you travel with strangers
Conclusion
According to our calculations and analytics, the best option is to take a taxi or a private shuttle which is worth the price and the journey. Why ruin your perfect magical Disney experience because of a cumbersome ride from the airport to the hotel?
But the other options are also available for you at any time. You are free to choose whatever on your preference.
We hope that you got some guidance from us to make the best choice. Have a happy and safe journey!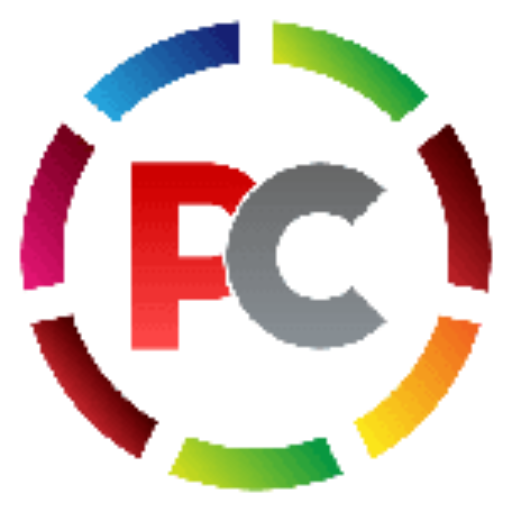 Editorial Staff at Piyo Cab have experience in France transportation.