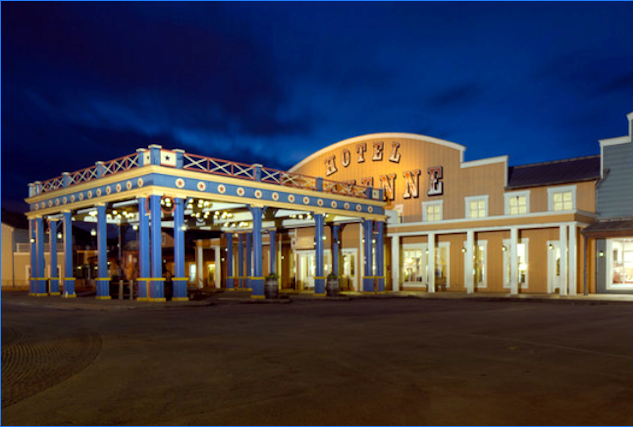 Transfers from Beauvais Airport to Hotel Cheyenne
Disney's Hotel Cheyenne is one of a kind hotel. This wild west themed hotel was also renovated recently. It gives you the experience of a real cowboy setup with rooms designed to match the theme but also with a touch of Disney Pixar, by decorating the rooms themed ToyStory. The hotel is just 20 minutes walk away from the Disney Parks and the free shuttle service is also available. Hotel Cheyenne is particularly famous among Disney visitors due to its unique theme and ambience. In this article, You will know how to get from Beauvais Airport to Hotel Cheyenne
The Beauvais Airport is also one of the best choices among visitors of Disneyland, Paris. Its location, air ticket pricing, availability of air tickets and services, closeness to their home countries and the hotel and many other reasons have played a great role in making Beauvais Airport one of the most famous airports among visitors of Disneyland and generally France.
By any chance, if you are getting down from your flight at Beauvais and your accommodation is at Hotel Cheyenne, there are some methods you can use to travel that distance.
Taxi or private shuttle
Shared shuttle
The bus
The train
But before you choose one of those as you please, you need to pay close attention to the details because most probably you are going on your dream vacation and you don't want to ruin it, ever. Here we have presented you with some of the little details you need on each method as a guideline to help you choose the best transportation method.
Taking the taxi or private shuttle from Beauvais Airport to Hotel Cheyenne
Private shuttles and taxis are really famous among people who visit France because they are conveniently pre-bookable online and available 24/7. This is the best method if you do not want the risk of unavailability worry you and ruin your trip. These services are completely reliable and is known world wide. You can choose from many providers.
The ride would cost around 130€ depending on the number of passengers. It may seem a bit expensive, but given the circumstances, this is the best method of travel according to many previous visitors and their reviews both online and offline. Small families, couples and little friend groups are advised to get taxis booked while large groups, large families and large travelling companions are advised to choose a private taxi which provide minivans or vans because they pick up about 12 people per ride or so.
You don't have to worry about the availability because once you book the ride online, they will surely pick you up from the airport and then drop you off at the hotel doorstep. The luggage handling and every other bit could be done in the most comfortable and non-tiring way possible.
Use the below calculator to get the latest Disneyland Paris taxi fares
There are many pros of getting a taxi from Beauvais airport to hotel cheyenne
This is the fastest way to reach hotel from the BVA
It will take only one and half hour
No need to worry of your luggage
The trip will be comfortable
You can go directly to the hotel doorstep from the airport
There is one con
This will not be the cheapest option if you travel with less than 3 people
Taking the shared shuttle
Shared Shuttles have been one of travelling methods which became famous recently particularly among Paris Disneyland visitors. Many shared shuttle services have come forward to provide their services as well. Such an example would be the Magical Shuttle service which is currently extending their services online as well.
The problem is with the unavailability. Once you get down from the airport with the hope of getting a shared shuttle, if there's not even one available, the vacation of your dreams might start with shambles. And the shared shuttles operate along a route, somewhat similar to buses and with people getting down from different stops en route. And if you have to get down from such a stop, you will have to carry your luggage to the hotel alone and might have to make exchanges to another shared shuttle or a free shuttle service as well. Or else, shared shuttles are a less expensive option.
These are the pros of a shared shuttle
No need to worry of your luggage
You can go directly to the hotel doorstep from the airport
These are the cons
Travel time depends on passengers
It costs more than a bus or train
Travel is not personal, you are traveling with other passengers
Taking the bus
Many tourists tend to take the bus around Paris for the purpose of sightseeing. But if you are not a fan of long bus rides after a long plane journey, think twice before taking the bus. Besides, you will have to walk about 10 minutes to catch the bus because you cannot get it straight from Beauvais. You have to get from Beauvais to Porte-Maillot bus park and then take the train because there are no direct buses from Beauvais airport to Hotel Cheyenne.
Travellers have to take the RER A to Marne-la-baller and then catch the free shuttle bus to Hotel Cheyenne. Yes, it is a hassle if you are travelling with small kids. Kids are waiting for Cinderella and Mickey Mouse, so if there is any delay, you are in trouble. Also, you are waiting to have a little break from the everyday life and enjoy a day or too. So, this is cheap for $25 per person and $16 per child, but there are many downsides to it in a certain point of view. But if you guys are enthusiastic people with energy to sightsee and enjoy a long bus ride of 1 hour and 50 minutes, this is more than better for you. The choice is yours.
The only one advantage of getting a bus is
This will be cheaper than private transport methods
And these are the disadvantages
This will take more than 2 hours and 30 minutes for the total journey
You have to worry of your luggage
When you arrive at the hotel you will be exhausted
This will not be a good experience if you travel with kids and luggage
Getting the train
You have to first take a taxi from the airport to Gare de Beauvais because there is no way to get a train from Beauvais Airport itself. Take the TEF to Gare du Nord and then take the RER D to Chatelet Les Halles and then again change to RER A to Marne-la-vallee.
Then you can either walk or use the free shuttle service to get to the hotel. It is a bit more expensive than the bus for $35 per adult and the journey takes long 2 hours and 20 minutes. And there are a lot of exchanges as well. But if you are a fan of trains, consider this an option.
The advantage of a train is
It's cheap than other options
And the disadvantages are
You need to worry of your luggage
This will not a comfort journey specially with kids and luggage
It will take around totally 3 hours or more
Conclusion
After all, our recommendation is for you to take a taxi or private shuttle and pre-book them no matter what because it is the most convenient method. But still, there's a choice!
Have a happy and safe journey!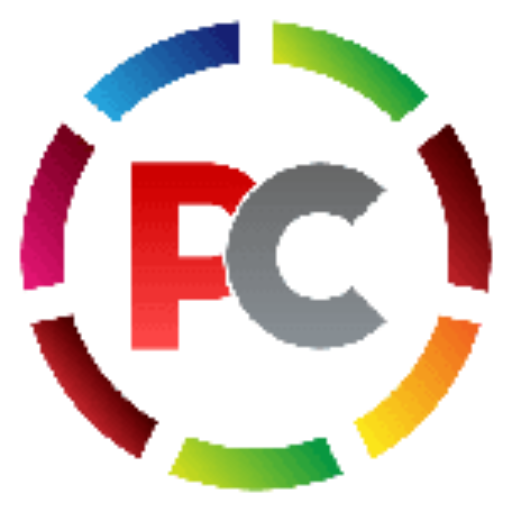 Editorial Staff at Piyo Cab have experience in France transportation.